Local Attractions
---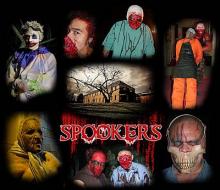 Spookers
Spookers is the No. #1 Haunted Attraction Scream Park in New Zealand.
Have you ever had the feeling that you are being watched? The feeling of being in danger? 
Your heart starts pounding… a cold and clammy sweat builds and your hair stands on ends.
Your surroundings are unfamiliar and you feel lost.
You can hear screams in the distance and it is clear that you are definitely in danger. Your heart pounds.
Your breaths are short and fast. Your gut sinks. The feeling of fear has set in…
Welcome to Spookers.
"Nowhere to run, nowhere to hide." Strictly R.16 on Friday and Saturday nights.
---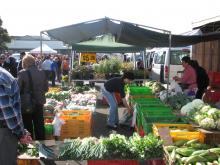 Pukekohe Markets
Franklin Market in Pukekohe has been running for 14 years. It is located in the public carpark on Massey Avenue.  Open every Saturday morning come sun, hail or shine!  8am til noon.

It is a general market selling fresh fruit and vegetables (mostly locally-grown), fresh fish, bacon, fresh beef, cheeses, milk, yoghurt and cream, eggs, honey, jams and preserves, organic food and vegetables, plants, second hand paint, CDs, toys, jewellery, clothing, books, tools, carboot and much, much more.  

We have a delicious variety of food stalls too - Turkish bazaar, Thai food, dumplings, kebabs, donuts, bacon sandwiches, fast food, fried fish/mussels, pancakes, ice cream and coffees (just to name a few!!).
---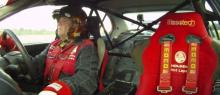 400kw Holden V8 Hot Laps
If you have ever wanted to experience the absolute extreme thrill of being driven "flat out" by a professional driver in a fully modified 400kw 6000cc V8 Holden race car... Then this is definitely for you!
Experience life in the fast lane as one of our professional V8 drivers from the NZV8 Hot Laps team "accelerates your life".
Your NZV8 Hot Laps experience starts off in our upstairs corporate suite when you meet the V8 team and you are then fully kitted out into one of our racesuits and helmet.
Then you are strapped into the full passenger's raceseat and race harness of our "Holden Hot Seat" in one of our 400kw V8 beasts
Then your NZV8 Hot Laps experience goes up to "extreme" and your heart rate quickens as one of our vastly experienced NZV8 Hot Lap drivers takes you out on-track for the ride of your life!
Book your extreme NZV8 Hot Lap experience with New Zealand's only full-time professional Holden V8 Race Experience operators, in one of our exclusive 400kw V8 beasts.
Quick Fang Option: 2 flying laps... (followed by cool down lap); 
Bang4Buck Option: 3 flying laps... (followed by cool down lap); 
Premium Option: 5 flying laps... (followed by cool down lap).
Spectators and cameras etc are welcomed.
Only a very limited number of exclusive 400kw Holden NZV8 Hot Lap ride positions are available on each day.
So ensure you book early!
Phone: (0800) DRIVE1 (374831).
---
Book online

For Tariff and Reservations